This is How Dutch Police Knows You're Buying Drugs Online
August 7, 2018 by Raj
199
While it's true that the owners of Bitcoin addresses are supposed to be anonymous, the transactions are public for everyone to see. So once you know the person behind the address, illicit transactions can easily be traced by the police back to the buyer or seller. via In some cases, this is as easy as doing a bit
While it's true that the owners of Bitcoin addresses are supposed to be anonymous, the transactions are public for everyone to see. So once you know the person behind the address, illicit transactions can easily be traced by the police back to the buyer or seller.
In some cases, this is as easy as doing a bit of Googling — more or less. Earlier this year, Qatari researchers crawled 1,500 hidden services, five billion tweets, and one million BitcoinTalk forum pages. They collected 88 unique Bitcoin addresses and about 45,000 wallet IDs. In many cases, these online identities could be easily linked to real email addresses, social media accounts and sometimes even home addresses.
Taking over Hansa Market
A police officer and dark web specialist Nan van de Coevering about this method to track criminals on the dark web, she bursts out laughing. "I wish it was that easy. Trust me, there's a lot more to it than putting some nicknames in Google."
Van de Coevering became head of the Dutch police's dark web division in early 2017, about six months before her team would pull off one the biggest tech operations in the organization's history: the take-over of dark web marketplace Hansa Market.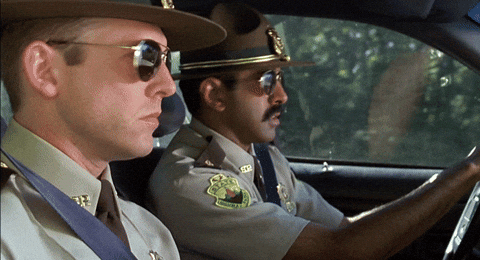 Back then, in June 2017, Hansa Market was one of the bigger marketplaces selling mostly illegal products. The police's High Tech Crime Team had received a tip in 2016 that led them to the website's server location, which was in Lithuania at the time of the take-over.
This was the game plan for "Operation Bayonet": Programmers had built an exact copy of Hansa Market. They would take down the real version and immediately push their own copy live, so buyers and sellers wouldn't notice anything was wrong. But because the website would be fully controlled by the police, they could monitor everything that went on from that moment onwards.
Also read: Paris Is Under Threat Due To Bitcoin Mining
"We only had a few minutes of downtime," remembers Van de Coevering. "But it felt like forever."
The takeover operation took place in their headquarters in Driebergen, where we are meeting today. "We were all crammed in this tiny room: Nine programmers working frantically to get the website up as soon as possible, the rest of us there for support. It was one of the best nights of my career, but also one of the most nerve-wracking."